Car Shipping Philadelphia
WE WILL TRANSPORT IT
Best Car Shipping Philadelphia Company
25+ YEARS OF EXPERIENCE
LEADERS IN THE CAR TRANSPORT NATIONWIDE INDUSTRY!
NO MONEY DOWN | NO UPFRONT DEPOSITS!!!
5 Star Car Shipping Philadelphia Company
Looking for Auto transport companies in Philadelphia?  If you are moving to Philadelphia and you are in the need of Vehicle Transport in PA just call We Will Transport It to receive the best car shipping quote and customer service in the industry. Our Car Shipping Philadelphia service is an affordable Elite Car Transportation option that will help you to do a smooth car moving at a little cost.
Vehicle Transport PA
You will get the peace of mind that you deserve with our Car Shipping Philadelphia Service, secure Car shipping to Philadelphia and fast delivery!
---
Looking for Car shipping companies in Philadelphia?
We Will Transport It is one of the best Car Transport Companies nationwide and overseas. We are experts in the following car shipping options:
Auto transport Philadelphia to Florida
Shipping a car from California to Philadelphia
Shipping a car from Puerto Rico to Philadelphia
Ship car from Philadelphia to Florida
Car Shipping to/from Philadelphia
---
Car Shipping Philadelphia at We Will Transport It. When you're getting ready to move your car to another state you have a lot of work ahead of you, and you most definitely have quite a few things that you need to worry about. Weather, road conditions, and fuel are just the tip of the iceberg, so to speak, and if you were thinking of driving the car to the destination by yourself then you might want to rethink your position.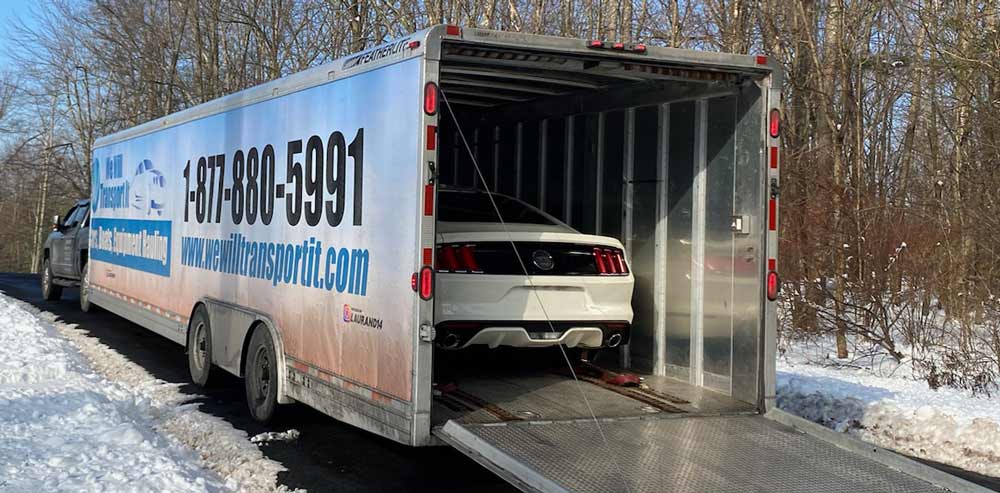 Not only do you face all of the issues that we mentioned previously, but you also have to deal with the wear and tear that you are going to put on your vehicle by driving it through those conditions. With that being the case, you should find a good company to ship a car to Philadelphia. Don't worry – we've got you covered.
Getting Started: Vehicle transport PA
---
As you do your research you will quickly find that there are several car shipping companies out there, but still, committing to any particular one can be a delicate matter. You've spent a lot of money on your car and you want to make sure that it is in the best possible hands before you sign on the dotted line.
What is their customer service like? What are the reviews of their service like? A quick look online and an investigation of our company will reveal to you that we have received nothing but positive reviews on social media and in other locations, making us the perfect choice for your important car transport operation.
There are still two big questions: What is the price to ship a car to Philadelphia, and most importantly, how long is it going to take?
How Long does it Take to Ship a Car to Philadelphia?
---
Here's an important question: how much time will it take for your car to make it to Philadelphia? It actually depends heavily upon the type of car, the distance of the trip, and even the road conditions.
Car Shipping Philadelphia tips. Trips from neighboring cities or states will not take quite as long, but if you are shipping from one side of the country to another then it will obviously take longer. Toll roads, road construction, and routes will play a huge role in the amount of time required, so make sure you take those into account when you are scheduling your trip. Most importantly, plan ahead!
Best Philadelphia Car Transport Company in the US.
how Much Does it Cost to ship a car to Philadelphia?
---
Auto transport companies Philadelphia with We Will Transport it. Price is a major factor and consideration when it comes to moving a vehicle, but just like the length of the trip itself, it all depends. The average cost of shipping a car to Philadelphia will depend on the length of the trip, the routes, and much more. In addition to all of that, we have to take into consideration the cost of traveling the roads, and we aren't just talking about the cost of fuel.
As a matter of fact, we are discussing the amount of money that will be required for tolls which are the inevitability when traveling with such a large load. The cost of tolls is greater for larger vehicles, making this type of trip a difficult one, to say the least. Leaving it in the hands of professionals is one of the best things that you can do!
In moving a vehicle you have to consider the size and weight. The most common misconception in car shipping is that the make and model bear any weight on the base price. As a matter of fact, it is the amount of space that the vehicle will take upon the transport as well as how much fuel will be required to effectively transport it.
When you are going to use the Car Shipping Philadelphia services, the last item that you will need to consider is closed vs. open transport. Most people will opt for open transport because it is far cheaper and far easier to arrange.
The issue is that the car will be exposed to the elements and could potentially suffer damage on the way to its destination. If you are moving an expensive car then it might be in your best interest to inquire about closed transport even if it is a bit more pricey.
The Best Car Transport Service you can Hire
---
When you have a vehicle to transport to Philadelphia, you want to make sure that it is in the best hands possible. Now would be a great time for you to give us a call whether you're going on vacation, selling your car, or moving to the area. We'll get the job done for you!
Are you ready for more information? Want to start your move? Give us a call and get ready to roll!
We Will Transport It is one of the best Car shipping Companies in Philadelphia and an International Car Shipping Company.
Car Shipping Philadelphia (Suggested Links):